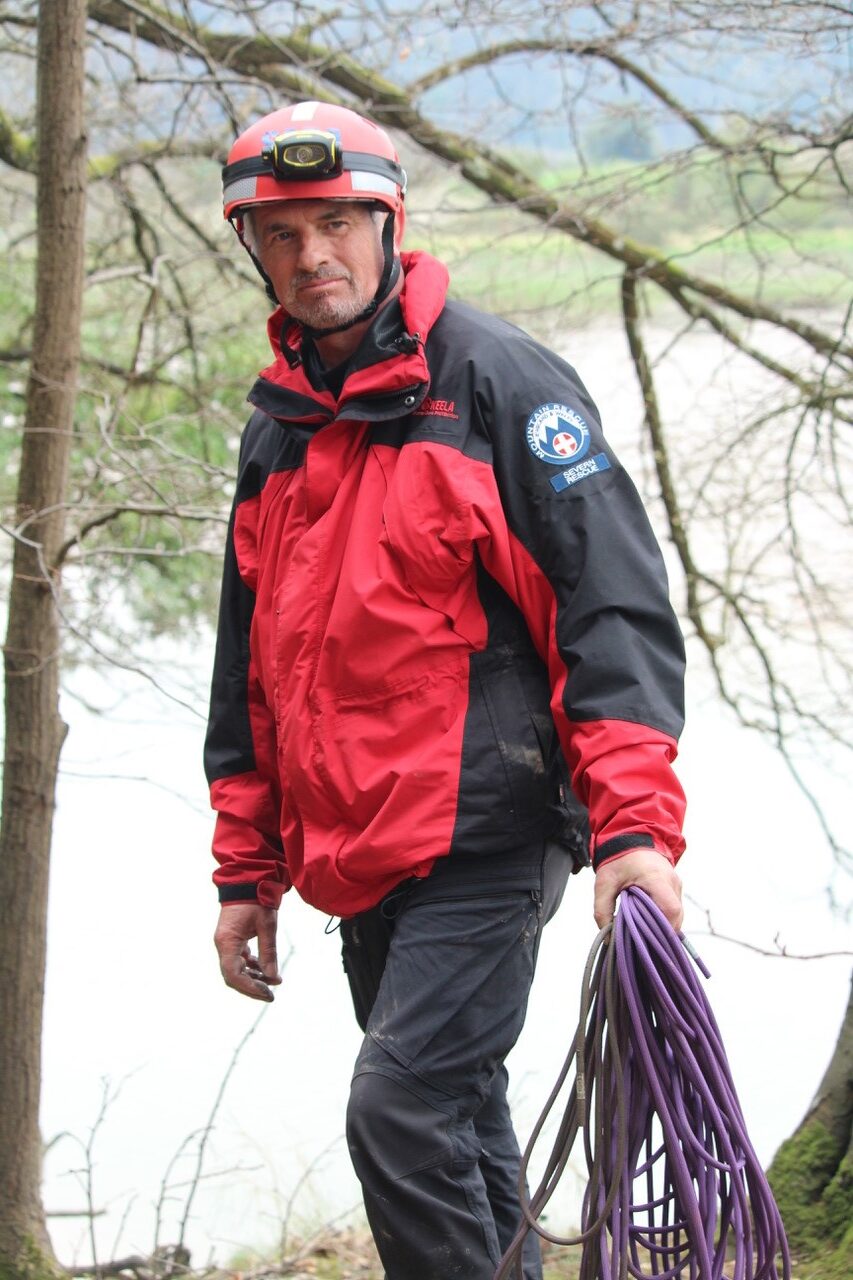 Having been an avid outdoorsman for the past forty years, climbing / walking mountains, extreme challenges, canoeing, wild camping and the like, I often had the idea of joining Mountain Rescue. However living an hour away from the nearest of the Brecon Beacon Range, I always thought "by the time I get there, it will be to late".
Three years ago I was surfing the net pondering over the opportunity to offer my voluntary services. I obviously wanted to do something where I could contribute my existing skills & experience. I happened to come across the SARA (Severn Area Rescue Association) site. My initial thought was "it's all about boats, that's not for me". In preference to ignoring the page I dug a little deeper. How wrong was I? SARA is the most diverse, totally voluntary search & rescue organisation in the UK.
SARA's search and rescue services encompass nearly every aspect of SAR (Search And Rescue). Cliff Rescue, Land Search & Rescue, Swift Water Rescue, Mud Rescue as well as the Boat Search & Rescue. SARA also assist other SAR teams as and when required, such as Longtown Mountain Rescue & Oxford Lowland SAR to name but a few.
My eyes opened "the station is only twenty minutes from my door step". My application went in, consequently I became a member & never looked back. I am so pleased I didn't ignore the SARA web site, thinking "its all about boats".
I was able to request my designation preference which was Land Search & Rescue. Being naive of the facts I thought I would just "rock up" and start searching "there is nothing to it" how wrong was I? The training programme in itself was so detailed, professional, exciting & enjoyable. With forty years previous outdoor experience, done everything, know it all, what can they teach me? Once again how wrong was I ? I learnt so much not only about SAR but the outdoors. The team has such a massive range of experience & skills base, it really is incredible.
The beauty of SARA is that you do what you want to do, you are never forced to carryout anything you feel uncomfortable about. There is so much support around you, there is always someone to help you, the teamwork is phenomenal, you are never alone. You contribute whatever suits your circumstances.
Its brilliant when people ask me "what did you do last week?" With my response being "I helped save someones life" how proud it makes me feel to be an ambassador for SARA, to wear the "badge".
I am also very proud to have learnt so many new skills since my short time with the organisation, the opportunities are endless. My qualifications to date are:- Deputy Land Search Manager (Beachley), Land Search Technician, Land Party Leader, Swift Water Technician, National Navigation Award Tutor, Outdoor First Aider, Swift Water Technician & Mountain Rescue 4×4 off road driver.
Being proud is an understatement.