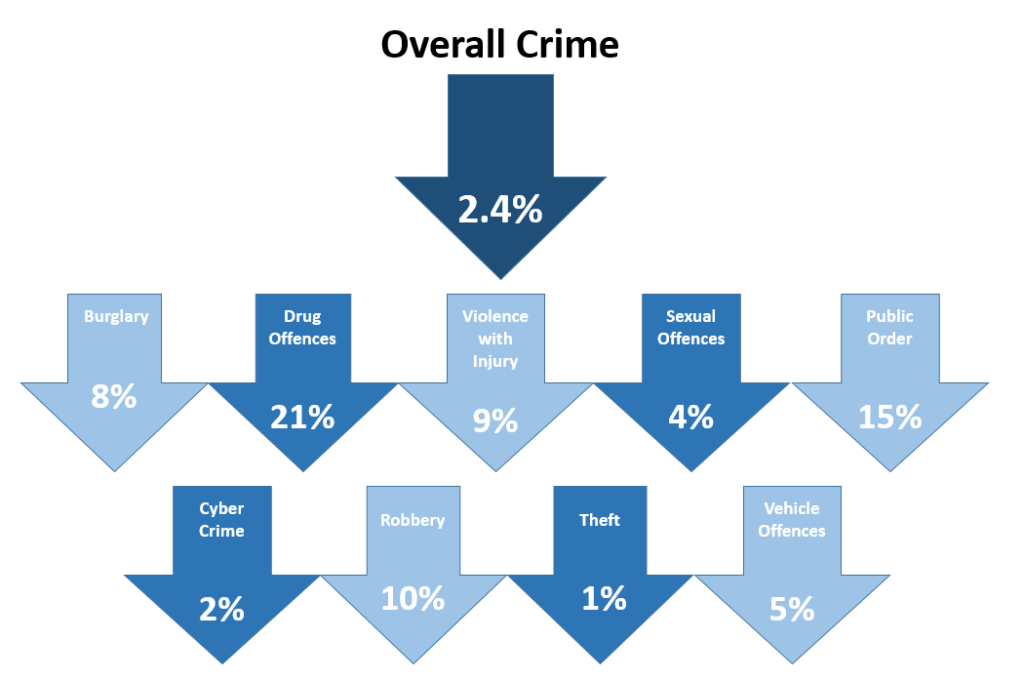 Recorded crime in West Mercia is decreasing year on year. The figures which show a 2.4% decrease in overall crime, are welcomed by the Police and Crime Commissioner, who has been supporting West Mercia Police to be more effective.
The figures from ONS* also show reductions in violence with injury, drugs offences, burglary, robbery, sexual offences, public order, vehicle offences and theft. Conversely to the national trend, cyber crime offences have fallen in West Mercia and there are low numbers of offences involving knives and other bladed weapons.
Work will continue to ensure the force are able address some of the areas, where increases have been seen including offences relating to death and serious injury caused by unlawful driving, shoplifting and possession of weapons.
Commissioner John Campion said "I made a commitment to reform West Mercia Police and the latest crime figures show this approach is working. West Mercia is a place where people are safe and feel safe, and it is reassuring to see a decrease in the types of crimes which affect our communities the most. We are not complacent however and there are always areas to improve. I will continue to ensure the police can continue to work efficiently and effectively to tackle these."
Issued: Thursday 24th January 2019