Public Engagement
This is a statutory part of the PCC's role, and performance in this area is continually monitored.

Public meetings
It is the role of the PCC to be the voice for the people of West Mercia, representing their views about how crime and disorder is prevented and its consequences are tackled.
The PCC regularly engages with the public in person and online, including question and answer sessions across the force area, face to face surgeries in relation to specific issues and campaigns and interactive Holding to Account meetings broadcast live on Facebook.
Opportunities to get involved will be promoted on this website and on social media.
Consultations
Below is a comprehensive list of all the consultations and the outcomes since 2016:
Budget Consultation (27 April- 11th July 2022 & 6th December 2022- 6th January 2023)
The purpose of this survey was to understand the views of the public on local policing, contact and engagement and crime and anti-social behaviour issues. This informs the PCC prior to firming up his budget proposals for 2023/4.  Read the consultation report here. Read more on the budget proposals here.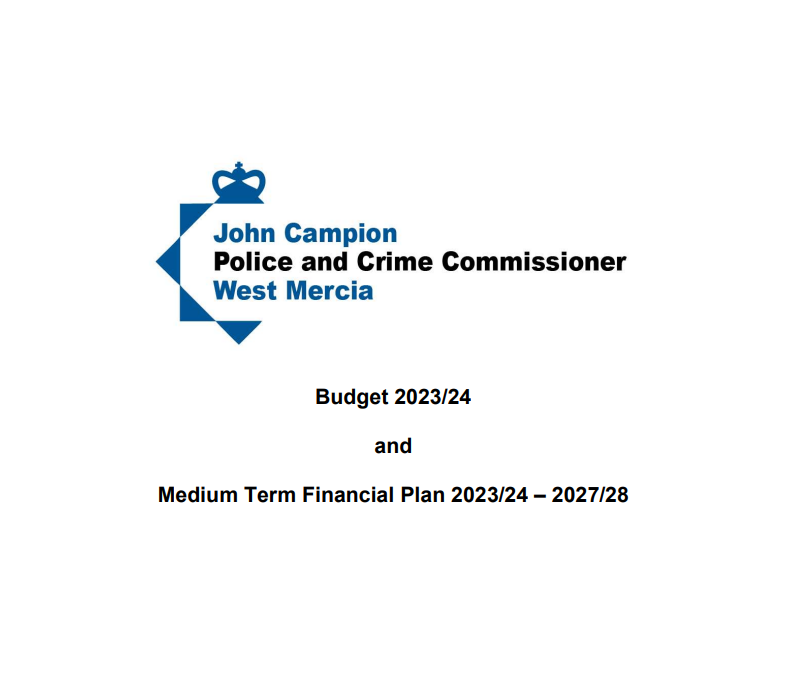 Safer West Mercia Plan (August 9 – November 1 2021)
This public consultation was held to help shape the draft Safer West Mercia Plan.  Read the final plan here: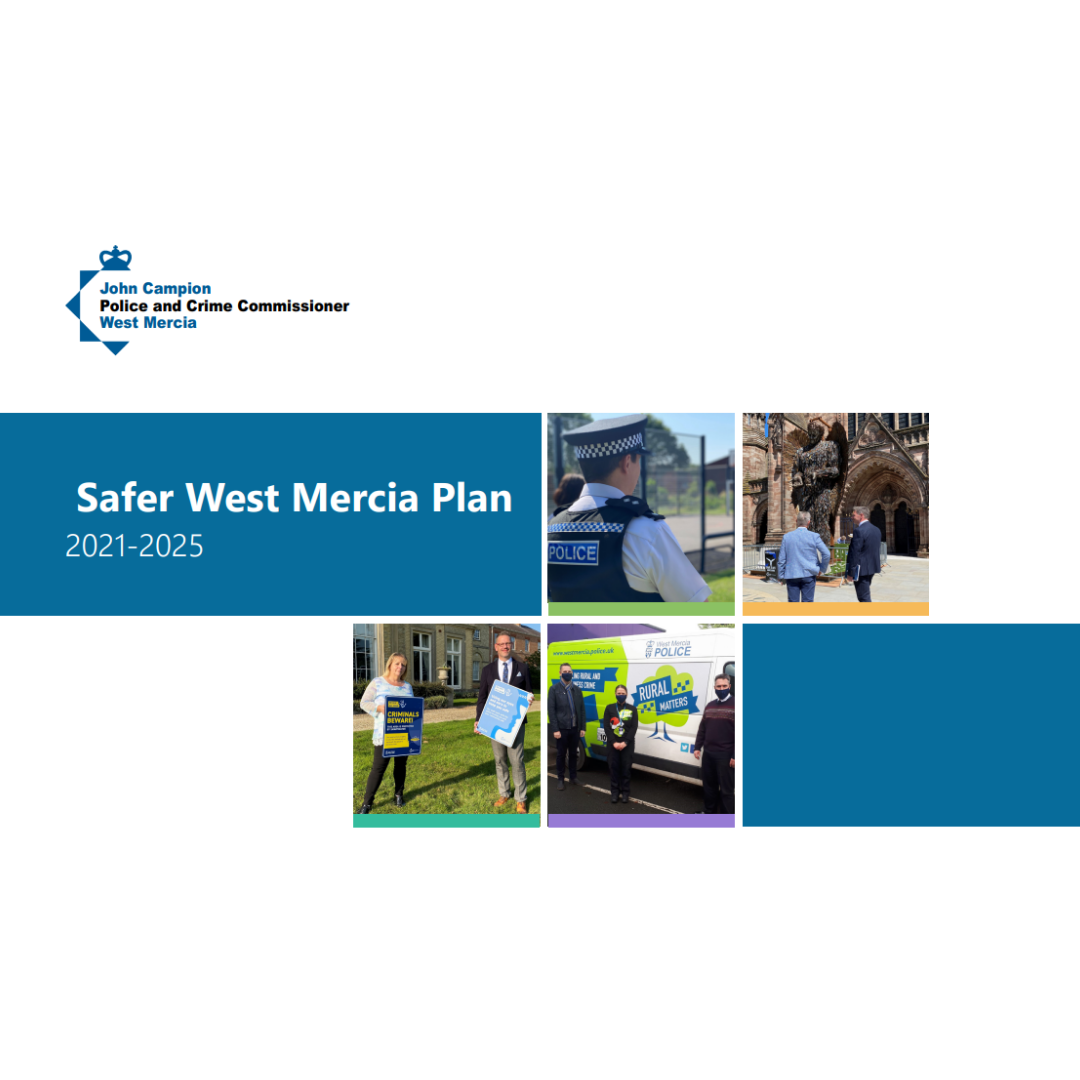 West Mercia PCC Victim and Witness Strategy (23rd February 2021 – 20th March 2021)
This consultation helped shape the Victim and Witness Strategy which sets out the PCC's vision for improving outcomes for victims and witnesses.  Read the final strategy here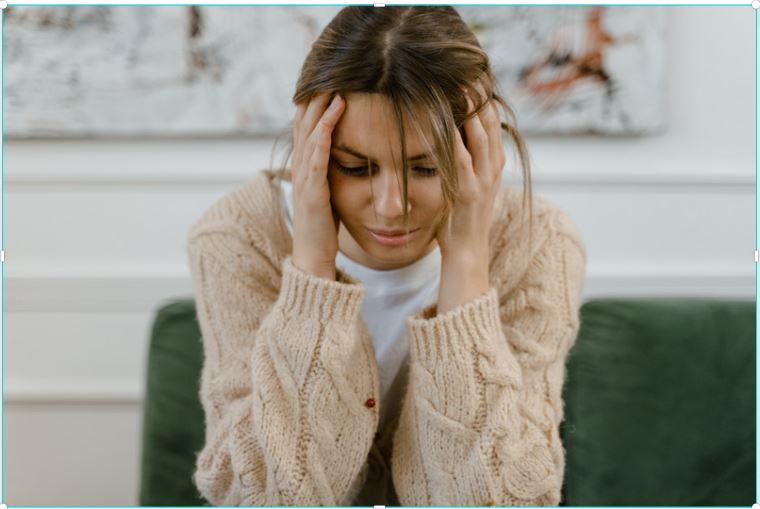 Budget Consultation (23rd December 2020 – 20th January 2021)
This public consultation was to enable people to comment on the PCC's budget proposals.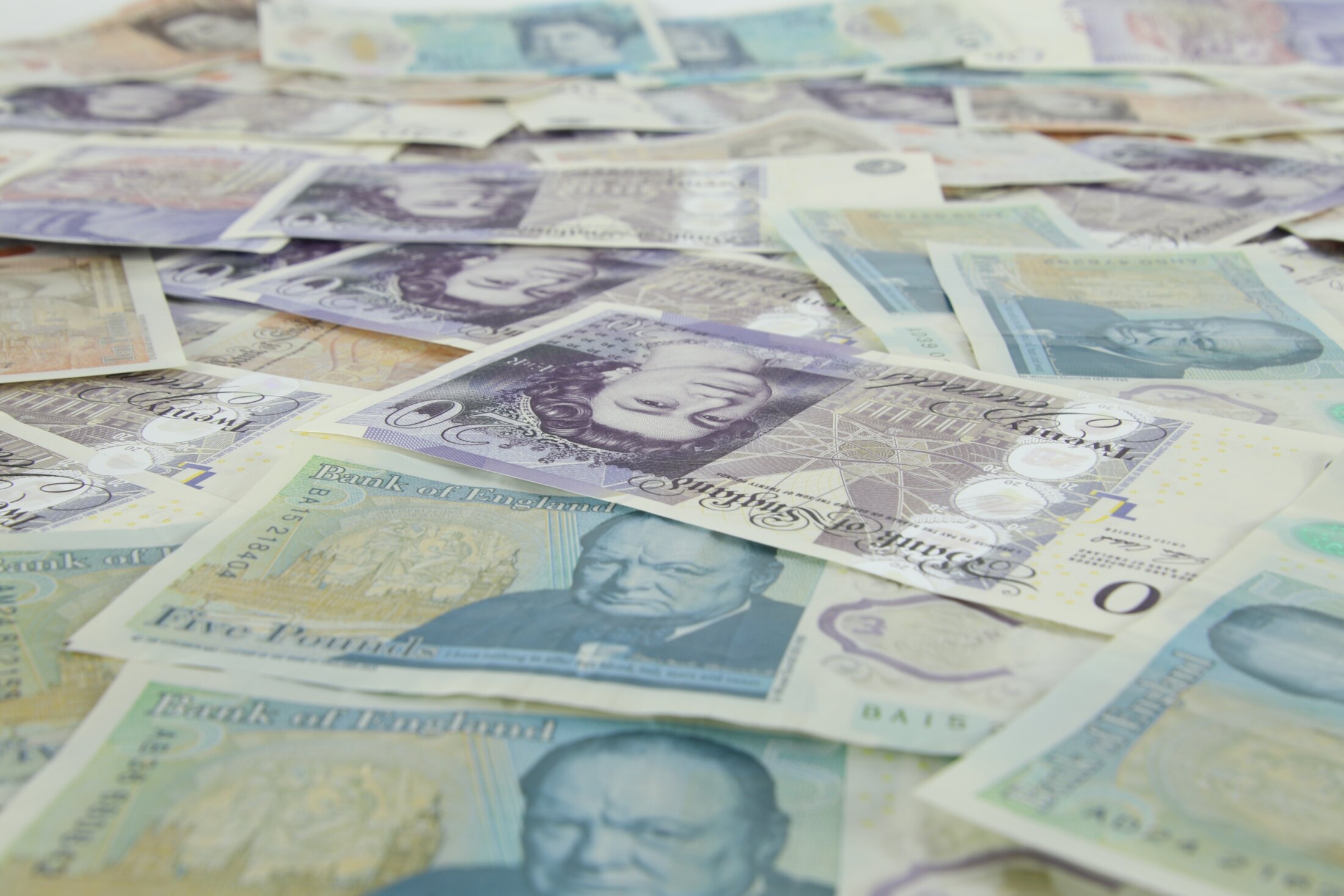 Previous consultations can be found here.