The Commissioner is committed to supporting active citizenship as part of his aim to build stronger more united communities.
As well as listening to community issues, priorities and concerns, the PCC is keen to give more opportunities for communities to create and implement their own improvements and solutions, with the police in a supporting role where necessary. PCC grant funding is enabling thousands of volunteering hours each year.
The Commissioner will help ensure resources and support is available for projects that support the objectives within the Safer West Mercia Plan. A large number of worthwhile projects are already going on in communities across West Mercia.
Some voluntary opportunities are listed below. Click for more information on how you can get involved.
Independent Custody Visitor (ICV) Scheme
As part of his monitoring and holding to account role, the Commissioner operates an Independent Custody Visitor (ICV) programme across West Mercia.
These visits involve members of the public going into police custody suites and checking everything is operating as it should. That includes checking the welfare of detainees – for example, are they getting enough to eat or drink, or are they getting any required medical help or medication. As well as checking that police officers are following all the correct legal processes and protocol.
The main purpose of the ICV scheme is to ensure public confidence in their police force. By observing and reporting on the work done in custody suites it directly involves independent members of the public in scrutinising, an important part of police work.
Volunteers who carry out these visits receive special training in how to carry out their role. They make unannounced visits at least once a week, often during unsocial hours. It is undoubtedly a fascinating role and many of West Mercia's volunteers have been doing it for decades.
The scheme was introduced in West Mercia in 1983 and became a statutory requirement in 2003.
ICVs belong to one of four panels across West Mercia, making visits to the five custody suites within the force area. They are:
Herefordshire panel – visiting the Hereford custody suite (16 cells)
North Worcestershire panel – visiting the Kidderminster custody suite (11 cells)
South Worcestershire panel – visiting the Worcester custody suite (22 cells)
Shropshire panel – visiting the custody suites in Shrewsbury (16 cells) and Malinsgate (15 cells)
Interested in becoming an Independent Custody Visitor? View our vacancies
To find out more about the scheme look at the Annual Report here.
Find out more about custody visiting including national standards from the Independent Custody Visiting Association.
Watch schemes
While many people will be familiar with Neighbourhood Watch, there are several other 'Watch' schemes operating around West Mercia, where communities are taking an active part in crime prevention and keeping people, property and even animals safe. Contact your local Safer Neighbourhood Team for more information on what is available in your area.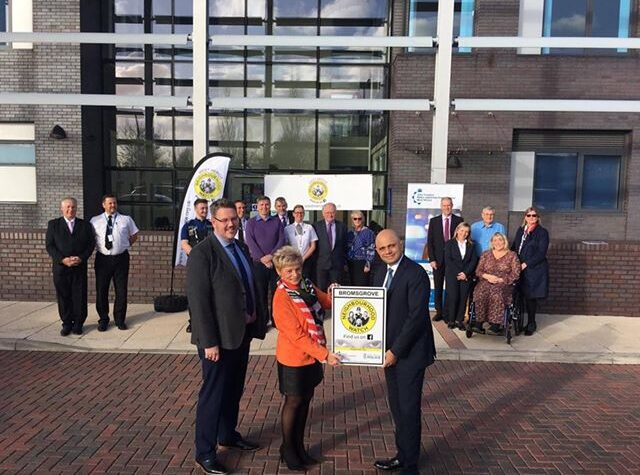 Neighbourhood Watch remains the biggest local Watch scheme. It is an independent organisation which is supported by the police and other partners. There are a huge number of schemes operating in all of our cities, towns and villages at a very local level.
West Mercia is also seeing a growing number of community speed watch groups to address local concerns about speeding – particularly in rural areas. These are supported by the police. For more information visit the West Mercia Police Road Safety Team.
West Mercia Police: Specials, Volunteers, Cadets and Independent Advisory Groups.
The police force offers a number of ways to help and engage with local communities.
Special Constables play a vital role in helping to reinforce front line policing. The force has introduced a new streamlined recruitment process to get new volunteers trained and in post much faster. Along with the Special Constabulary, the police also offer a range of different volunteering opportunities including working with safer neighbourhood teams or the forensics department.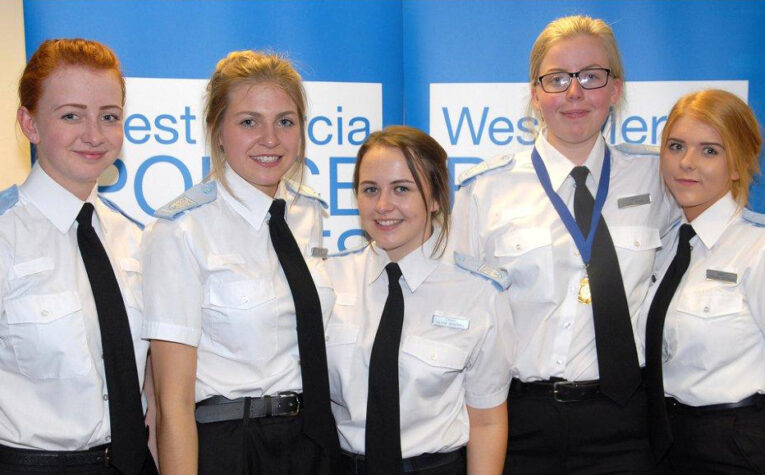 West Mercia's Police Cadets scheme has been a great success and is entirely funded by the PCC. The scheme is open across the force area for 13-16 year olds with the programme lasting two years. Cadets learn discipline, friendship and new skills. A number of previous cadets have also gone on to become full police officers, while many more have gone into other careers within public service.
Members of Independent Advisory Groups act as 'critical friends' to the police, influencing, advising and shaping how the police support and protect your community. The groups offer impartial advice to the police on a range of different subjects and meet regularly to discuss hot topics in policing. To find out more about the Independent Advisory Groups and get involved click here.
Sport
Sport can play an invaluable role for safer and stronger communities. Whether that is as a diversionary activity, learning discipline or helping with community cohesion. The Commissioner works with a number of partners to realise the potential sport has to help create a Safer West Mercia.
Two key partners who deliver many local projects are Energize sports partnership for Shropshire and Telford & Wrekin and Sports Partnership Herefordshire and Worcestershire.