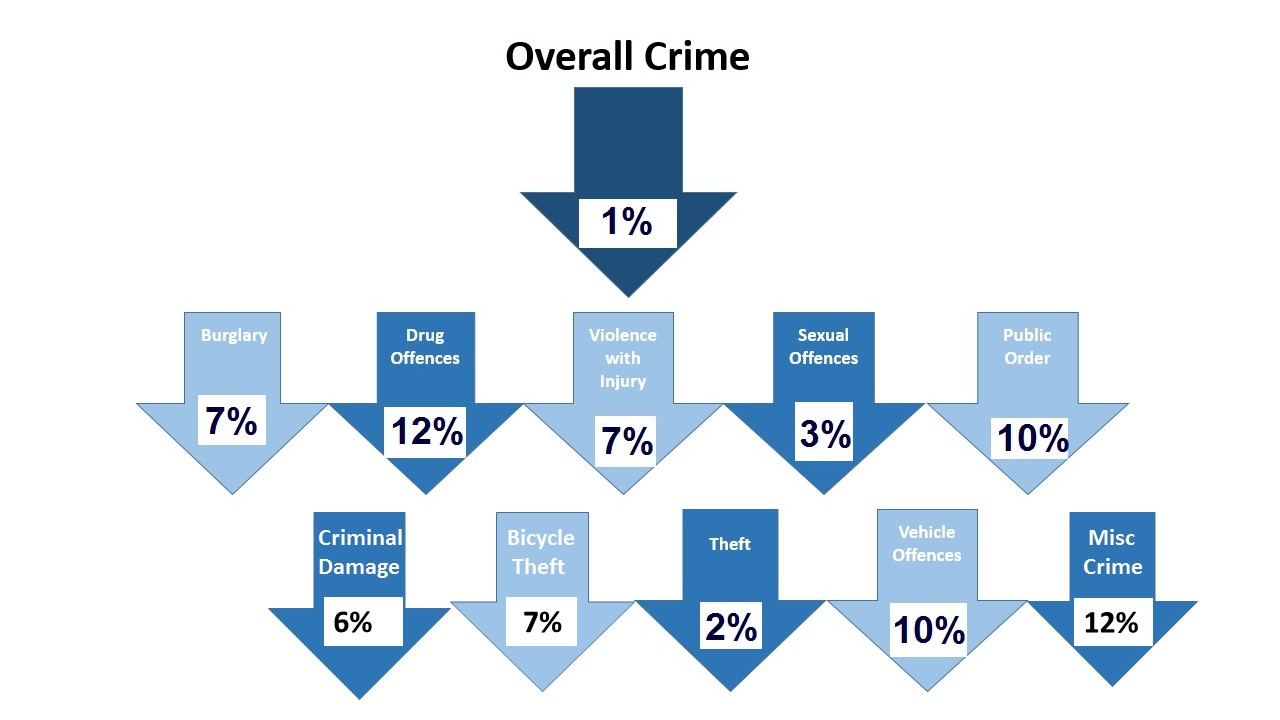 Overall crime has continued to fall in West Mercia, conversely to the national trend, according to figures published by the ONS* today.
The Police and Crime Commissioner has welcomed the 1% decrease in overall reported crime, as well as decreases in areas including violence with injury, sexual offences, theft, burglary, vehicle offences, bicycle theft, criminal damage, drug offences and public order.
Whilst there have been slight increases in areas such as violence against the person, robbery, possession of weapons and computer misuse, these increases are at a lower rate than the national level.
West Mercia has seen an increase in knife offences, however the volumes of these offences continue to be low, when compared to the rest of the country.
Work will continue, within the force, to address shoplifting and theft where increases have been seen.
Commissioner John Campion said "This is again positive and reassuring news for our communities who want to be safe and feel safe. I will continue to ensure West Mercia Police are well resourced to tackle emerging crime types. Whether it be through the funding of diversionary schemes to help young people defer from involvement in crime, or investment in Smartwater and Rural and Business Officers who can help to tackle issues around shoplifting and theft, I am committed to ensuring our communities can continue to live safely. Whilst we must not be complacent about the figures, I am pleased that they reflect that the overall approach is working."
Issued: Thursday 25th April 2019