Communities across West Mercia are being supported by work being completed by People on Probation (PoP's) completing community payback following a sentence at Magistrate's Court. Individuals can be sentenced up to 300 hours of Community Payback dependent on the severity of the offence. They complete their court order while revitalising the community the individuals often live and work in.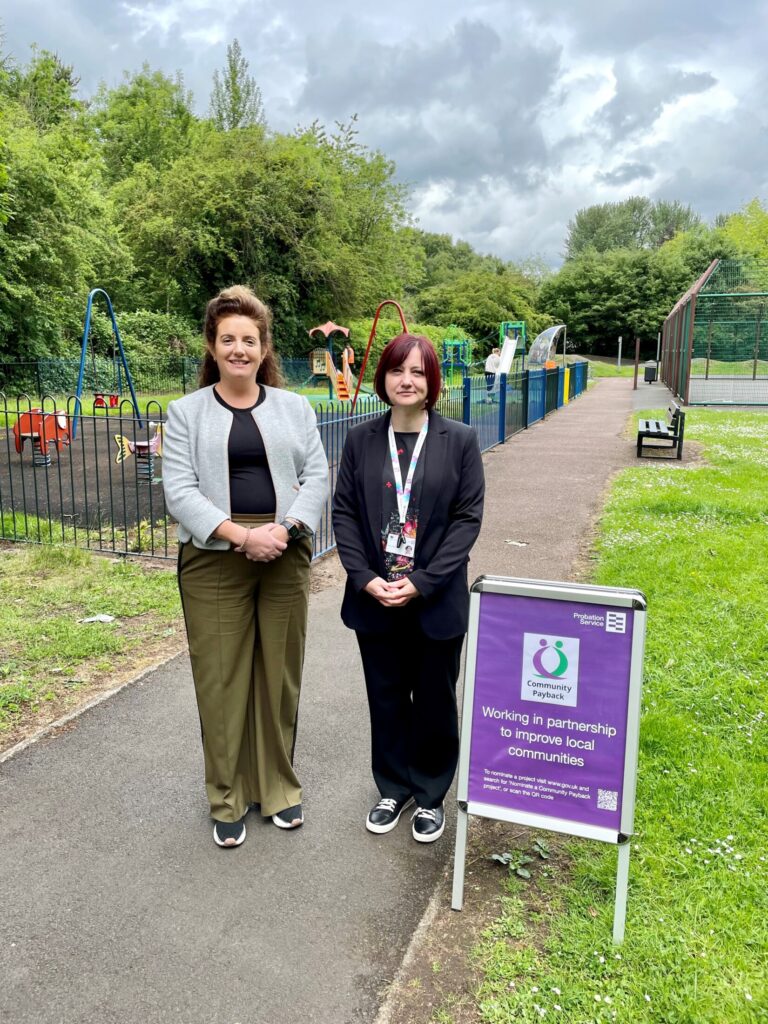 Work varies from removing graffiti, completing groundworks including mowing grass and clearing pathways, painting and maintaining upkeep of children's play areas and recreational areas. Suitable individuals can complete their community payback order working in local charity shops . This work not only offers payback of their hours, but also offers a two-way skill exchange from the PoP's and the organisations and also between the PoP's. This offers skills to individuals enhancing their team building, problem solving and having a sense of purpose.
PCC John Campion said "It is a key part of my Safer West Mercia Plan that I reduce reoffending, schemes like this are excellent examples of working towards reducing reoffending in the community. Individuals being given unpaid work hours to give back to the community they live and work in, can reinvigorate areas and in turn prevent further crime being committed in those areas.
"The cycle of crime has a significant impact on victims and our wider communities and by offering these additional punishments in order to reduce reoffending and offer development to those individuals to move away from crime is invaluable."
Craig Hawkins Head of Unpaid Work West Midlands region said "This is an excellent example of a community payback project which allows people on probation to payback to local communities for their offending by completing much needed work which otherwise might not be completed "
Kelly Cadmore Operations Manager for Unpaid Work in Telford said "The work that people on probation complete through Unpaid Work makes a real difference to the general public. Being within their communities provides the public an opportunity to see them in action making reparation locally, whilst giving the individuals working new skills and valuable experiences to support them to move their lives forward and reduce reoffending."